COMPANY INTRODUCTION
Inochem is a specialized manufacturing factory for fine materials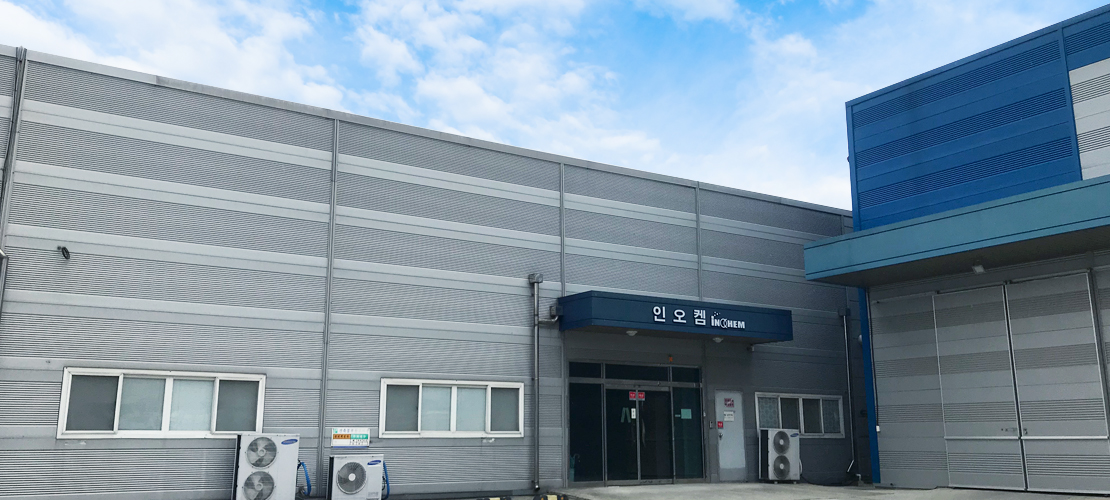 Greetings
Inochem Inc. is a manufacturer for inorganic and fine metals. We are focused on working for the production and development of fine electronic materials with the slogan of Let's provide better production satisfaction more than our customers experience.
From its foundation in 2002, Inochem Inc. has continued to grow and progress every year through continuous research development and efforts to improve product quality.
We have started with the ambition to reform and lead the semiconductor abradant market and fine material business-related Cell by continuously investing in creating innovative product development. Well as creating a culture where customers and businesses can mutually benefit from each other through the highest quality and reasonable price.
By producing various products, we aim to expand our productions toward both domestic and overseas markets. We are practicing zero customer complaints through a long history of experiences, continuous research development, and highly demanding detailed quality testing.
With unique product development and perfect quality, Inochem Inc. is confident of obtaining the best customer satisfaction. We also promise to continue to grow and become a company with a long history both nationally and internationally.
All employees will do their best for the highest quality and the fastest delivery.
Thank you.
Jeong In, CEO